DMV Hearings - Defending Your Driving Privileges
10 Day Rule
The moment you are arrested for driving under the influence in Contra Costa, the arresting officer will confiscate your driver's license and issue you a temporary permit. After you have been taken into police custody and booked on DUI charges, you then have 10 DAYS to schedule a hearing with the California Department of Motor Vehicles.
It's incredibly important that you schedule this hearing within the allotted 10 days. If you do not schedule your hearing within that time frame you will waive your right to challenge your driver's license suspension, resulting in the automatic suspension of your driver's license.
What is the Purpose of a DMV Hearing?
The DMV hearing is an administrative review hearing in which you and your attorney have the opportunity to try and prevent the suspension of your driver's license. The sole purpose of the DMV hearing is to determine whether your driver's license will remain suspended or be returned to you.
It should be noted that the DMV hearing is a separate process from the criminal case. The DMV hearing only deals with the suspension of your driving privileges, whereas the criminal process will determine whether you are guilty or not guilty of the criminal act of driving under the influence.
At the DMV Hearing
The hearing will be resided over by an employee of the DMV who will act as the judge and be responsible for making a final ruling. At the hearing, your attorney has the opportunity to present evidence and testimony on your behalf, and challenge any evidence, testimony, or information submitted by the arresting officer. Your attorney must prove that the arresting officer did not have probable cause to arrest you, or prove that the officer did not make the arrest lawfully. In addition, your attorney can also challenge accuracy of a blood alcohol test or whether or not your BAC level was actually .08% or higher.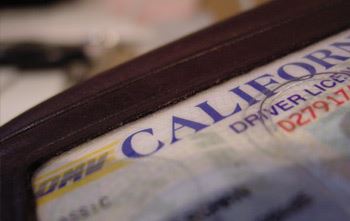 If your attorney is successful, your driver's license will not be suspended. However, if you lose at the DMV hearing, then your license is likely to be suspended for anywhere from four months to one year. This is why it's extremely important to hire an experienced and competent DUI attorney to represent you at the DMV hearing. A good DUI defense lawyer can use his skills and resources to fight the suspension of your driver's license, and increase your chances of success.
Contact Walnut Creek DUI Attorney Robert Tayac
Hiring a seasoned Contra Costa DUI attorney to represent you at the DMV hearing is one of the best decisions you can make for your case. A skilled DUI lawyer will know what strategies and arguments are effective, and can protect your rights throughout the legal process. With over a decade of experience in California DUI defense law, Attorney Robert Tayac knows what it takes to be successful at the DMV hearing, and is not afraid to stand up for your rights and challenge the evidence and testimony submitted by the arresting officer.
Mr. Tayac's number one priority is to ensure that your best interest is protected at all times, and that there is someone in the courtroom fighting to preserve your driver's license.
If you would like to speak with a Contra Costa DUI lawyer who will aggressively fight to protect your driving privileges, then please contact the Law Office of Robert Tayac today at 925-288-9800.