Walnut Creek DUI Attorney
Driving under the influence is a serious criminal offense that will be prosecuted fully. Any person arrested for DUI in Walnut Creek stands to face a number of legal penalties, should he or she be convicted of the charges. Common penalties for a DUI in Walnut Creek include time in jail, probation, community service, driver's license suspension, and mandatory participation in an alcohol treatment program.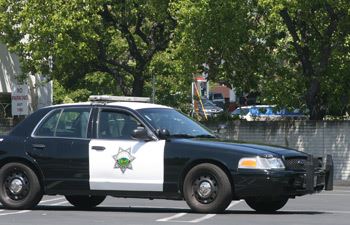 In addition, many people with a DUI conviction on their record suffer from a damaged reputation, and sometimes have difficulty finding employment. For these reasons, if you have been charged with a DUI you should contact an experienced Walnut Creek DUI attorney to handle your case and protect your best interest. Having a skilled DUI attorney on your side is the best way to protect yourself from harsh legal prosecution.
Walnut Creek DUI lawyer Robert Tayac has more than twenty years of experience in DUI law. Mr. Tayac knows this is a stressful and frightening experience, and that's why he has remained committed to helping people who have been arrested in Walnut Creek fight their DUI charges.
Mr. Tayac has the experience and skill to handle all aspects of a DUI case, including representation and defense for:
Contact Walnut Creek DUI Lawyer Robert Tayac
Walnut Creek DUI attorney Robert Tayac is devoted to helping you beat your DUI charges at all costs. When he commits to your case, he takes the time to thoroughly analyze all aspects and angles of the case, interview credible witnesses, and collect evidence that will convince the judge and jury of your innocence.
In addition, Mr. Tayac always strives to build the strongest defense possible, and is not afraid to challenge or negotiate with the prosecution for a reduction or dismissal of your charges. Because Mr. Tayac is a compassionate Walnut Creek DUI lawyer, his goal is always to provide every client with the personalized attention and unwavering dedication they need to win their case.
To schedule an appointment for a consultation with Walnut Creek DUI attorney Robert Tayac, please call (925) 288-9800.
Law Office of Robert Tayac
2121 N. California Blvd., Suite 290
Walnut Creek, California 94596
Phone: (925) 288-9800
Toll Free: (800) 901-1888
Click here for directions
Walnut Creek DUI Resources