DUI Lawyer in Contra Costa County
What to Do After Your DUI Arrest in Walnut Creek
A DUI arrest can be an overwhelming, frightening, and stressful experience. Uncertainty as to what lies ahead, the possibility of jail, and the threat of losing your driver's license can make the situation even more difficult. In addition, you may not know what to do next, or who you should turn to.
If you have been charged with a DUI in Contra Costa, it's important to understand what you can expect to face in the upcoming weeks and months. To familiarize yourself with the California DUI process, please read the following information prepared by Contra Costa DUI Attorney Robert Tayac.
Jail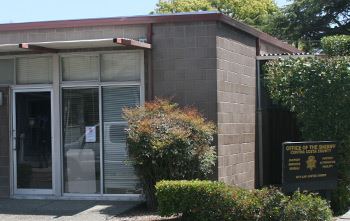 After a person has been arrested for DUI in Contra Costa, he or she will be kept in police custody, either at the police station or in county jail. Sometimes it can be difficult to locate a loved one in the jail system if you do not have his/her name and date of birth. Providing this information to sheriff deputies at the beginning of your search will make it much easier to locate the driver in a timely and efficient manner.
Release From Custody
Most people arrested for DUI are eligible for release from custody, either by posting bail or on their own recognizance by submitting a written promise to appear in court at a later date. If your loved one is eligible for release on bail, you have two options: you can post the bail amount yourself, or you can obtain a bail bond from a licensed bail bond agent. With over a decade of experience working as a Contra Costa DUI lawyer, Mr. Tayac can refer you to a reputable bail bond agent who can offer you a fair price.
Finding a Contra Costa DUI Lawyer
After you or your loved one has been released from custody, the next step is to retain the services of an experienced Contra Costa DUI attorney. This is one of the most important elements to your case, as it can significantly affect your chances of success.
Your attorney will investigate your arrest, represent you at all of your court appearances, and negotiate with the judge and prosecution to get your charges reduced or dismissed. In addition, your attorney will be the one protecting your rights and fighting on behalf of your best interest.
DMV Hearing
As soon as you have been arrested for DUI, the police officer will confiscate your driver's license and issue a temporary driving permit. You then have 10 DAYS to schedule a hearing with the California Department of Motor Vehicles.
At the hearing, you and your attorney have the opportunity to challenge your driver's license suspension, and fight to get your driving privileges reinstated. However, if you fail to schedule this hearing within 10 days, you will automatically lose your driver's license for up to one year.
Arraignment
The arraignment is the first time you will appear in court for your criminal case. At this time, you will enter your plea of either "guilty," "not guilty," or "no contest" to driving under the influence. If you plea "guilty" or "no contest," your case ends and the judge will immediately impose a sentence. If you plea "not guilty," the judge will set a future court date where your case will be tried before a judge and jury.
Even if you think you have no chance of winning your case, you should never assume that you will be found guilty. A skilled and experienced Contra Costa DUI attorney like Robert Tayac can prepare a number of strong defense strategies to increase your chances of success.
If you or someone in your family has been charged with driving under the influence in Contra Costa, it's important to hire a trustworthy, experienced, and dependable DUI lawyer. Attorney Robert Tayac can review your case and provide you with the legal resources and guidance you need to fight your charges. Mr. Tayac also makes himself available at all times to discuss any questions or concerns you may have. In addition, Mr. Tayac is committed to preparing an effective and engaging defense to increase the odds of winning your case.
To schedule a consultation with Contra Costa DUI defense attorney Robert Tayac, please call 925-288-9800.